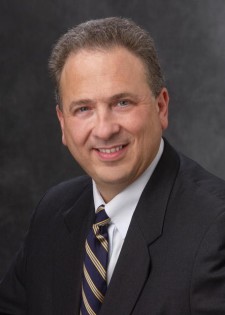 Miami, FL, September 28, 2017 (Newswire.com) - ​Premonition announces the retention of Ty Sagalow, former Chief Insurance Officer of Lemonade, as a Senior Advisor to the Company. ​"My job for the last 35 years has been to find the waves that are likely to change insurance as it has existed. Premonition is such a wave. It's something you don't want to be on the wrong side of." stated Ty Sagalow, whose insurance career spent as Chief Innovation Officer of AIG, Zurich N.A. and Tower Group, not to mention his most recent role as Chief Insurance Officer at Lemonade, "The Uber of Insurance", makes him especially qualified to make such a statement. In addition to Senior Advisor, Mr. Sagalow will also be acting as the company's Chief Insurance Officer.
Premoniton is probably the most divisive force in the legal industry. Starting from the simple premise of measuring lawyers by their "win rates", major purchasers of legal services, most notably insurers, quickly discovered many emperors had no clothes. Premonition's claim to be "A very, very unfair advantage in litigation" was no idle boast. Insurance claims divisions across the country are realigning themselves to performance metrics, a far cry from the golf course "performance reviews" with law firm rainmakers that were prevalent in an industry whose results were opaque. "It's only a matter of time before the "Moneyball" methodology that radicalized the selection of baseball players is used for the selection of outside law firms. This will be industry standard" confides Sagalow, "What's the alternative?".
"We're often seen as a legal tech firm, but the truth is, Insurance has been our focus from day one." says CEO, Guy Kurlandski. Any law firm Managing Partner will tell you, insurers own the legal market, they just don't know it yet. "When you meet the right girl, it's time to get married. We're really happy that Ty has agreed to come on board as a Senior Advisor and be our Chief Insurance Officer." As a by product of building their legal analytics tools, Premonition also became what it claims is The World's Largest Litigation database, bigger than LexisNexis™, Thomson Reuters™ and Bloomberg™ combined. Insurers quickly found other uses in the data and the firm is in talks with some of the biggest names in the industry. Kurlandski declined to name names.
"Insurance is underwritten on historical results. Usually it's a profitable endeavor, but when the numbers change, it can get expensive, quickly." , explains Premoniton co-founder and CIO, Toby Unwin. By mapping legal case types to insurance lines of business, Premoniton is able to identify trends down to the county and hour. Essentially, Premonition can price insurance risk in real time. "That's a potential game changer. No one in the industry can do that. It changes risk underwriting, it changes re-insurance pricing." explains Sagalow. In his role as Senior Advisor/Chief Insurance Officer, Mr. Sagalow will help tailor the company's product to the insurance industry and advise the company on the potential distribution opportunities in the insurance space. "It's my job to put them in the room with the right people that understand the implications and want to be ahead of the Tsunami.", Sagalow commented.
Contact:
Premonition
Nathan Huber
Director
+1 (615) 364 0924
nh@premoniton.ai
Source: www.Premonition.ai
Share: