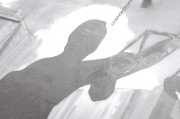 The UK legal industry was thrown into turmoil last month with the release of a report from Premonition. Their Artificial Intelligence system analyzed thousands of cases to find out that Law firm's barrister selection is generally "worse than random". Premonition will over the coming months release the details of the top performers (law firm, barrister and chambers) in various courts.
London, United Kingdom, September 1, 2015 (Newswire.com) - ​The UK legal industry was thrown into turmoil last month with the release of a controversial report from the US analytics firm, Premonition. Their Artificial Intelligence system analyzed 11,647 cases to find out the win rates of every barrister and law firm along with the top chambers. The result? Law firm's barrister selection was found to be "worse than random", as was client's choice of law firms, apparently perception trumped reality. The findings were met with anger in the legal industry as anonymous critics excoriated the country's largest ever legal study online.
The firm claims to have experienced a huge surge of interest as a result. Downloads of the free report surged to record visitors numbers on their site, www.premonition.ai "We've had a visitor to our Web site every 30 seconds" claims UK Director, Ian Dodd. The firm recently posted a Russian translation of the report following a torrent of enquires from that country. Dodd has been booked for numerous seminars and has recently announced plans to reveal yet more performance data on the courts.
"The data does paint a different picture than in some of the legal directories."

Chloe Smith, Clerksroom Magazine
"The report covers a dozen courts. Between now and next the release of next year's report on July 27th, we'll be announcing the winners in 9 of the courts." Dodd said "We'll be releasing the name of the top law firm and barrister in each court together with their chambers.", he continued. "The critics have been quietening down and now we're starting to see genuine interest in the results and what they mean for the industry." says CIO, Toby Unwin, who createdthe system. He and Dodd have been presenting the data to industry leaders as well as regulators who are seeking to use the data to bring more transparency to the industry.
"We're seeing a lot of interest from litigation funders at the moment." claims CEO, Guy Kurlandski. "They're typically at the leading edge of metrics in law. We offer the ability to search by case duration as well as win rates. This all translates to greater ROI for them. They're finding out something US in-house legal teams have known for some time - better metrics means more wins.". The legal industry is still in a state of confusion as firm and barrister appointments are being re-examined. "We're getting a lot of concerned and interesting calls from firms asking what the new performance ratings mean for them." says legal consultant and pricing expert, Richard Burcher. "Our advice is that they are either a great opportunity, particularly around pricing issues or they should be of real concern. Either way, ignoring them is probably not prudent."
The first individual court report is out on 30th September and will focus on the Criminal Court of Appeals. Dodd declined to give any advance information other than to say "The cat will be meeting a few pigeons.". The names will be available at www.premonition.ai.
Contact:
Premonition L.L.C.
Ian Dodd​, U.K. Director
id@premonition.ai
Share: