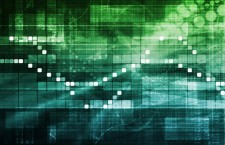 Miami, FL, August 3, 2017 (Newswire.com) - Styling themselves as disruptors of the staid status quo in the legal sector, American-based analytics firm Premonition AI has recently made public a major update to its UK High Courts Report [J1], adding top ten rankings of the best-performing firms and barristers for each division of the court.
"This is the first serious attempt at putting real metrics behind litigator performance," says Ian Dodd, Premonition's UK Director. "For years, legal professionals have been instructed on the basis of reputation, gravitas and, perhaps, social connections. Now that observable, quantitative and objective data shows who the winners are, there's no need to blindly 'hire your mates' as it were."
The company's initial report, released in 2014, caused considerable consternation within Britain's legal establishment, as it purported to finally bring statistical transparency to a field traditionally shrouded in mystery. That report analyzed roughly 12,000 High Court cases, presenting the highlights: the identities of the judges, lawyers, and parties involved, plus, to many the all-important result, who won. The 2017 update represents a leap forward, providing top ten firm and barrister rankings for each of the High Courts, drawn from a database that has swollen to nearly 150,000 cases. Premonition stops short of ranking those within the top ten results, however, offering the full statistics to paying clients only.
"At the risk of sounding harsh, every other legal award in the UK is at best subjective, and at worst, pay-to-play nonsense," claims Premonition CIO and Co-Founder Toby Unwin. "With our new report, firms and general counsels can see who has backed up their reputation with real success in litigation. If they still want to choose a barrister who doesn't appear on our lists, they'd better have good reason."
Premonition claims that they have already noted the impact of previous disclosures, with once-popular firms losing business due to the exposure of their negligible track records. "A lot of these middling practices are simply not being asked to bid on work that they might've been first in line for just a few years ago," says Dodd. "It's relatively easy for a law firm to improve its win rate: just hire better barristers." He notes that Premonition's findings indicate that UK law firms' choice of barristers was 38% worse than random, while general counsels' choice of law firms was 18% worse than random.
Already boasting the world's largest litigation database, Premonition's artificial intelligence now automatically downloads, reads and maintains a copy of every legal document filed in the courts it monitors. With more than 1.2 million documents filed each day in America alone, this is no small feat. Fortunately, the Premonition system can read up to 50,000 documents in less than a second. As the introduction to the new UK High Courts Report notes, "Asking the system questions like, 'Which law firms and barristers have actually won cases involving self-driving cars?' or 'What were the settlement amounts involved and which judges ruled for which side?' are now simple inquiries."
Premonition is a Miami, Florida-based firm run by two Englishmen that has become the world's most advanced legal analytics company in just three years. Premonition raised a $100 million USD seed valuation in 2015, and the company claims that 19 of the 25 largest global law firms currently use its technology in their hiring process.
The updated UK High Courts Report 2017 is now available as a free download from http://www.premonition.ai/reports.
Contact:
Nathan Huber
Premonition L.L.C.
Business Development Director
nh@premonition.ai
(615) 364-0924
Source: www.Premonition.ai
Share: