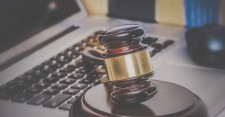 FreeCourtCase.com Allows Users to Search Millions of U.S. Courthouses in Seconds
MIAMI, February 1, 2018 (Newswire.com) - There are thousands of courthouses in the United States, and the majority of their records are available to the public. Unfortunately, actually accessing these records can prove a daunting challenge. FreeCourtCase.com is a new solution for people frustrated by an opaque and outdated system. Powered by legal analytics firm Premonition AI, FreeCourtCase.com allows you to search courthouses in 3,124 U.S. district counties plus Canada, Brazil, Ireland, U.K., Netherlands, India, Australia and more with a single query. No longer must users know the exact courthouse a given case was tried in to access the relevant information; the site supports searches based on case name, attorney and judge.
FreeCourtCase.com takes advantage of Premonition's vast litigation database, the world's largest, which uses artificial intelligence to bring together data from discrete courthouse archives into a single searchable record. The concept came to Premonition co-founder and CIO Toby Unwin after he had experienced frustration with the limitations of existing legal research tools.
"I was looking for cases I had an interest in and couldn't find them," Unwin recounts. "Then I started looking for cases I had personally been involved in, again with no luck. Even huge cases at the time, like the State of Florida v. Casey Anthony, were nowhere to be found. I could only assume I wasn't using the software properly, so I consulted the librarian."
What the librarian told him was shocking. From a legal research perspective, cases that are never appealed are of little importance because they do not result in the setting of a precedent. Because less than one percent of cases are appealed in the United States, the multi-million dollar research software employed by law libraries excludes all but this small fraction of domestic litigation. The librarian informed Unwin that finding information on the cases he was interested in was a simple matter of going in person to the courthouse where the case was filed and requesting the record. If he didn't know which courthouse it was, he would simply have to try them one by one until he found what he was looking for.
"When I asked the librarian that day how many courthouses there were in the U.S., he didn't know," says Unwin. "Since then, we've become experts on that and we still don't know exactly. I do know there are 3,124 circuit courts and their databases are not connected. So you have to go from one to the other to the other in order to find the case you're looking for. Even the government can't search them all at once."
FreeCourtCase.com is intended to help those, like Unwin, whose interpretation of a case's "importance" is more pragmatic than theoretical. The free site offers a limited version of the research services Premonition offers its paid clients. "With Premonition, we're offering not only access to information but legal analytics that can extrapolate predictions about future litigation based on the historical record," says Unwin. "FreeCourtCase.com is about helping you find information on any one specific case you're interested in. Whether you want to look into a case a family member was involved in or you're curious about what exactly went down in a case you heard about on the evening news, you can use FCC to request it and we'll email you the full citation for free."
FreeCourtCase.com is the latest public offering from Premonition, which continually seeks opportunities to bring increased transparency to the legal services industry. The company has ongoing partnerships with major educational institutions like the New York University School of Law and is continuing to explore work with nonprofits to reduce corruption around the world.
Contact:
Nathan Huber
Premonition L.L.C.
Business Development Director
nh@premonition.ai
(615) 364-0924
Source: Premonition Analytics
Share: